The iconic Tinis & Tapas event is going virtual for 2021! This one-time adjustment to our traditional gathering means that you can still enjoy a few tinis and protect children and families served by Hope Center for Children.
Two Pathways to Party
Take-Home Box: 100 pre-packaged boxes will be available for purchase ($100 each) beginning April 1st. Boxes include ingredients for signature cocktails, 2 custom martini glasses, and a signature cocktail shaker. Tune in Saturday, May 1st for our virtual Quarantinis & Tapas where cocktail experts from Heirloom: A Milltown Eatery demonstrate how to make them. Between drinks, participate in the auction, raffle, or donate to support a critical need at HCFC. Each box purchase also enters you into a drawing for an in-person experience at Heirloom.
Quarantinis Boxes are sold out, but you can still bring your own beverages and join us for the free virtual event.

Join Us Online: Grab your own cocktail ingredients and enjoy the virtual Quarantinis & Tapas on May 1st! Join the fun by bidding in the auction, buying a raffle ticket, or donating to support a critical need at HCFC. Feel free to share the link with friends, too!
Be sure to follow Hope Center for Children on Facebook or Instagram for updates and to get the event link when it's live!
Questions? Contact Molly Moyer.
Signature Sponsor:
In partnership with: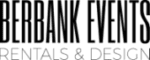 AFL
Mr. Greg & Mrs. Vicki Force
Image East Video
Oasis Spartanburg
Mrs. Elizabeth Poirier
Spartanburg Chrysler Dodge Jeep Ram
Mr. Perry & Mrs. Lou Wiltfang
Auction Donors
Hub City Hospitality
IT Pros
Dr. & Mrs. Ricky Wolfe
Mrs. Jennifer Orseck
Upon ticket purchase, each person is assigned a number for bidding. This number will be used for all Silent and Live bidding as well as paying at check-out.
General
Items are sold "AS-IS."
All sales are final.
There will be no exchange or refund on items sold.
Please note all special conditions on any auction item in terms of expiration, availability dates and any restrictions on usage.
Hope Center for Children accepts no responsibility for any consequences that may result if you purchase items without carefully reading the applicable restrictions.
Some items require that the purchaser present a coupon or gift certificate in order to claim the item purchased.
Hope Center for Children will not be responsible for any lost or misplaced gift certificates or coupons after the purchaser receives the item.
Unless otherwise noted all goods and services must be claimed and used within one year, (5-1-21) of the auction date, (5-1-22).
Hope Center for Children assumes no responsibility if the donor goes out of business before redemption of coupon or gift certificate.
Payment in full is required the evening of the Auction before purchased items are removed from the premises.
For your convenience, you may check out and make your payment through the BidPal system on your mobile device.
Payment may be made by cash, check (payable to Hope Center for Children), VISA, MasterCard, Discover, American Express.
All purchases must be removed from the premises this evening unless special arrangements are made with the Hope Center CEO or Director of Development.
Auction Committee reserves the right to add, withdraw or edit without notice any items in the auction.
Decisions made by the Auction Committee are final.
Auction
Auction items will be displayed on tables.
Items may not be removed from the tables.
Auction bidding will be conducted on mobile devices through BidPal.
Volunteers with tablets will be on hand to assist with bidding if needed.
Your bid on the mobile platform constitutes a legal contract to buy.
Your bid number is included with your electronic ticket.
If a bid is disqualified for any reason, the last highest qualified bid will be deemed the successful bidder.
Auction closes at 9:15 p.m.
IRS and Charitable Contributions
Values listed in the program are based on fair market values. When an item is purchased above fair market value, the amount above fair market value becomes a tax deductible donation. Fund-A-Need donations are 100% taxable. Please check with your tax specialist for further information.