Thanksgiving, Black Friday, Small Business Saturday, Cyber Monday, GIVING TUESDAY!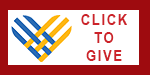 Giving Comfort and Hope
At the end of a long day, don't you love coming home to a warm, comfortable space to relax?
But what if you're a kid who's been removed from home due to abuse or neglect? Or been kicked out by your family?

Hope Center for Children is here to provide children and youth a safe place to land.

We have two residential programs for youth in foster care and one for young men and women ages 16-21 who have no safe place to live as they transition into adulthood. These programs are their temporary homes and we aim to make them as comforting as possible.

You can help ensure the comfort and well-being of our youth residents during the winter season and throughout the year by donating to HCFC on Giving Tuesday! All of the gifts made during our Giving Tuesday campaign will go toward replacing old HVAC units in our residential homes. Every contribution, no matter how small, can significantly impact and help create a warm, home-like space for our youth residents. Each HVAC unit costs $12,000 and one unit for each home needs to be updated, totaling $36,000. Although this is a lot, many small gifts make a huge collective impact.

Be sure to save the date November 28, 2023 for #GivingTuesday and help us give comfort and hope to children in foster care! It's a great opportunity for individuals and communities to unite and support nonprofits like Hope Center for Children.

Sarah's* story:
"For the longest time, it was just me and my dad since my mom died when I was very young. My dad was this big strong man that was my protector, advocate and provider, and then he was put on hospice. I watched as he slowly passed and the last words we said to each other was "I love you." He was gone, and now it was just me left. I stayed in the home we shared and tried to remember the good times. I was alone, barely out of high school, and trying to survive on my own. I was in survival mode, focused on not freezing or starving to death.

One day, a relative came by, not to help me, but to tell me the house was being sold and there was room in a nearby shelter for me. Having a significant disability, coupled with grief and life changes, I had to adapt fast. Since I was only able to stay in the shelter for a short amount of time, I soon found myself homeless, going to a community day center during the day and sleep on the sidewalk at night.

Thankfully, a case manager referred me to the Hope Center for Children Transitional Living Program, where I was accepted right away. For the first time in a while, I had my own bed, a roof over my head, food, clothes and caring adults who wanted the best for me. During my stay at TLP, I was able to meet with a life skills specialist, receive therapy for my trauma, plus see a doctor regularly. I now have a job through a specialized organization, and I'm learning social skills that have benefited my interactions with others as well as prepared me for life on my own. I'm now working on securing permanent housing for individuals with disabilities. I would not have known about these opportunities had it not been for TLP. My confidence in reaching my dreams and goals are now possible because the staff continues to show me that I am worthy of their time, effort and resources."
*Name changed to protect privacy.